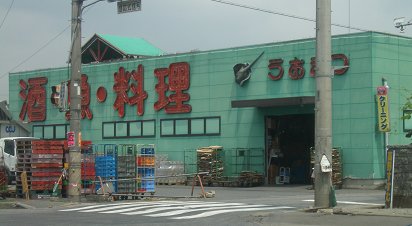 A supermarket. Has a lot of kinds of fish. Best place for sashimi, and good for BBQ meats too, comparable to Hanamasa in prices but better quality here. Sometimes better prices than Hanamasa for vegetables and fruit too. They offer a point card that gives a Y500 discount coupon for every Y10000 in purchases.
Ad blocker interference detected!
Wikia is a free-to-use site that makes money from advertising. We have a modified experience for viewers using ad blockers

Wikia is not accessible if you've made further modifications. Remove the custom ad blocker rule(s) and the page will load as expected.